Wow and wow! What a game changing, life-lifting three days! This years Women's Success Conference was all about manifesting freedom—and that's exactly what we did. This past weekend was one for the books.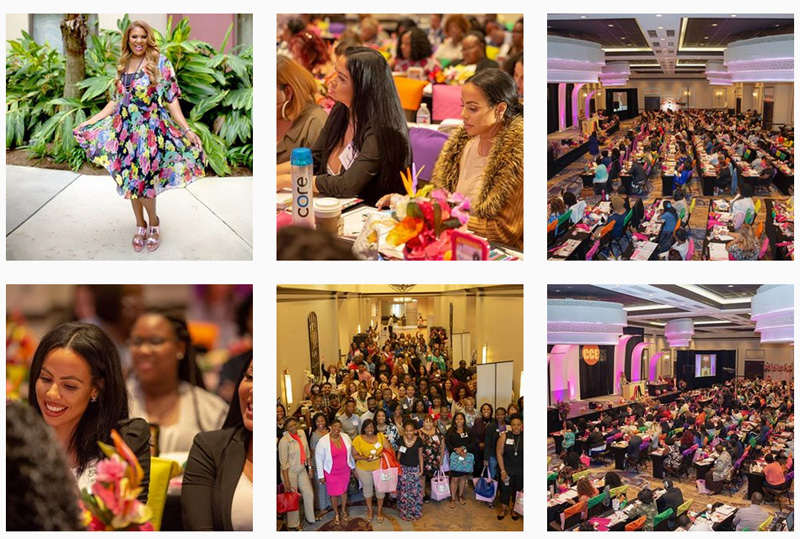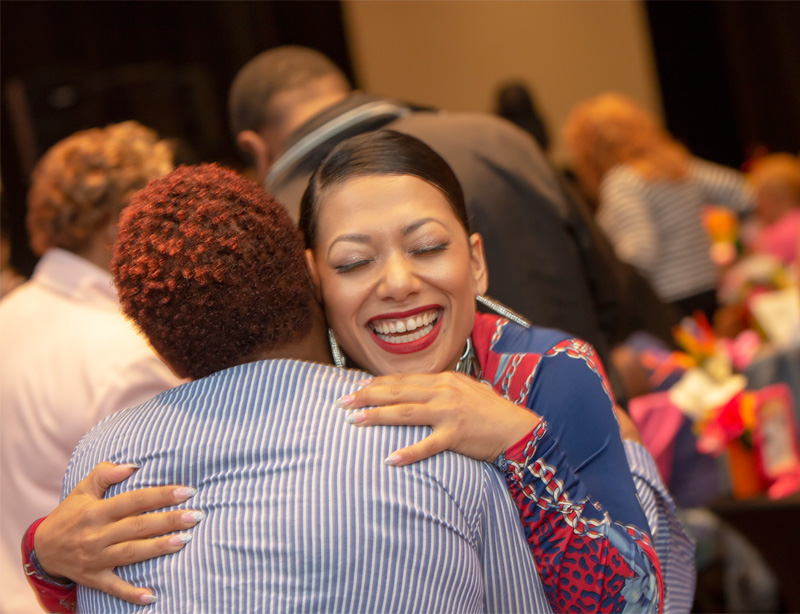 We laughed, we cried, we danced, we strategized, we powered up our marketing and social media efforts and then scripted our lives for success! Whew!
So many incredible moments, I'd have to write a book instead of a blog post to list them all. My inbox and DM's are flooded with testimonies and joyful notes of all the triumphs you all had at the conference (WSC recap film project coming soon I promise).
One takeaway that rang true with all who attended, especially after the movie premier on Friday, was "what's written is real." Though I've been sharing this message for decades, more than any other year, I believe our tribe as a whole, has really begun to grasp the power of journaling.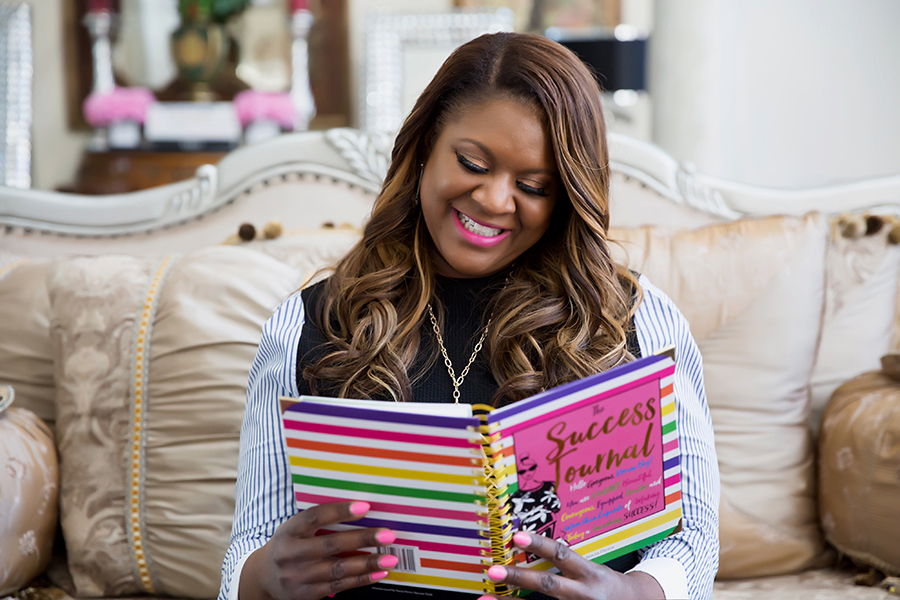 My first love has always been journaling- it has helped me through every major crossroad in my life. I dare say I would not be the woman I am today if I hadn't mastered this process and made it a daily habit.
And I hear I'm in good company…
From George Lucas to Ludwig van Beethoven
From Oprah Winfrey to Winston Churchill
From Jessica Simpson to George Bernard Shaw
From Big Sean to Benjamin Franklin to Bruce Lee
History has taught us if you are serious about becoming wealthy, powerful, achieving more, enjoying life and living up to your greatest potential- You must get serious about journaling.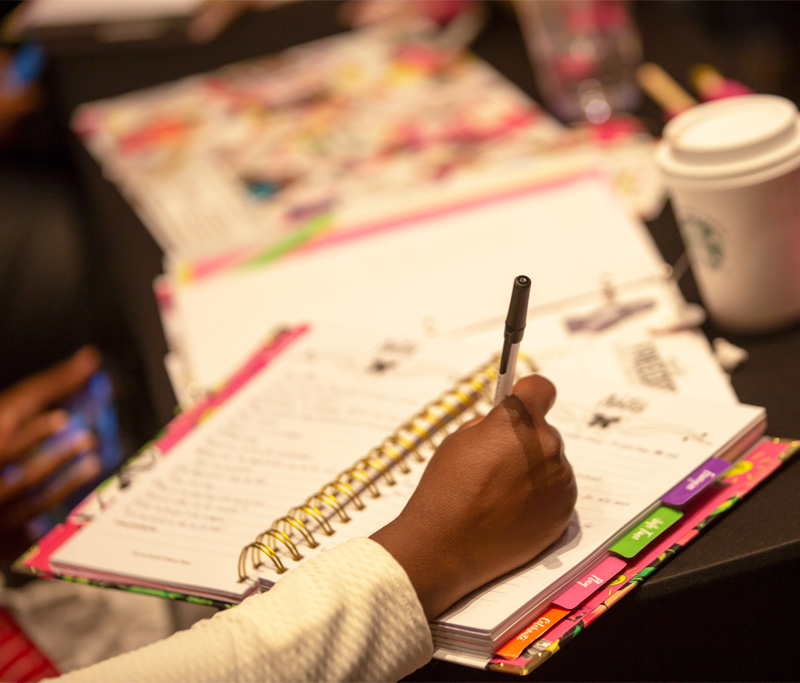 Scripting your life for success is real. I am so completely passionate about the power of journaling that I decided to invite you to do a 30 day journaling challenge with me. I want you to experience the power to change your life with pen and paper.
Without question you can completely up level your life in 30 days
Putting your thoughts on paper is a HUGE component to your transformation process.
In just 30 days you can create new habits and bring about change.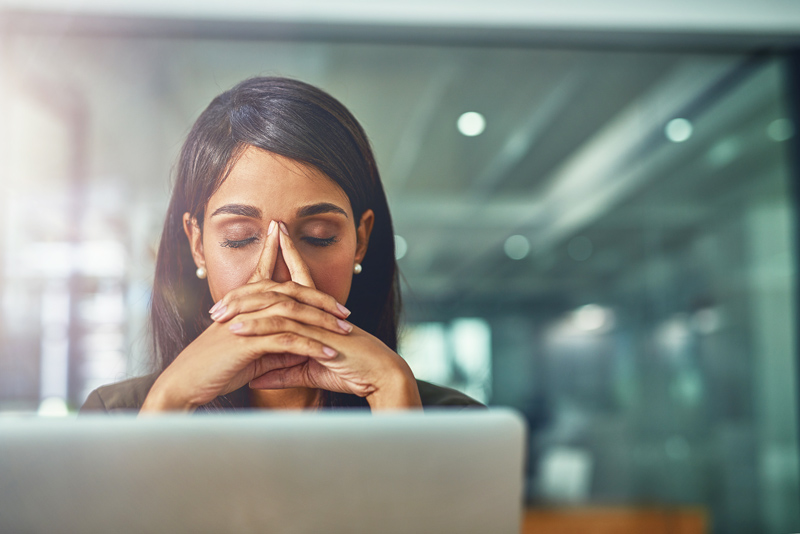 Stop, close your eyes and get quiet for just 3 minutes.
What do you really want to fix, improve, change, and/or manifest in your life RIGHT NOW?
What's been on your heart? Make a note of it.

Now let's script our success together and see major changes! 30 days can change everything, so join me and don't hold back! With the Success Journal Challenge, you'll be writing along with me, my daughter Ariana and our entire team every day for 30 days. We're going to cheer you along the way and post updates on Instagram.
Trying to figure out what to write?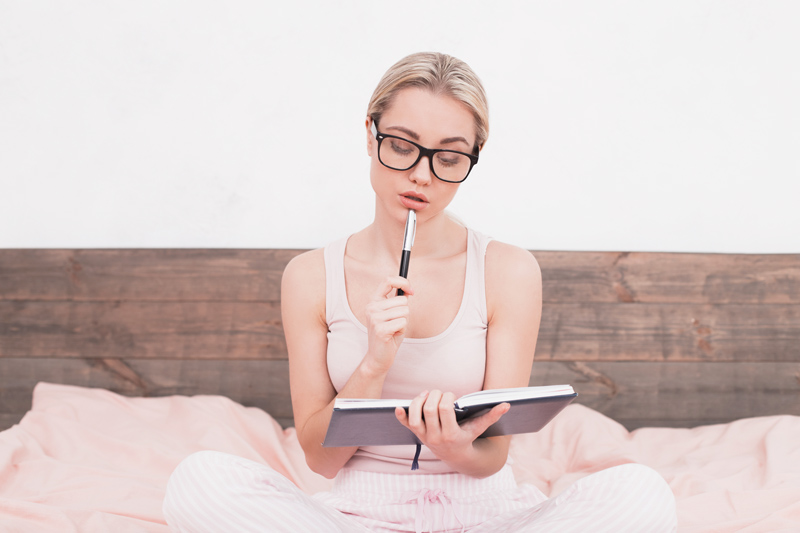 You can journalize and write things like:
Your top 10 desires (even if they seem outrageous)
Your 101 goals. Complete them then read them out loud as if they've already manifested.
Your money goal for the next 30 days—and your money mantra.
A list of things that you love about yourself, positive self-talk and self-appreciation is a big key to your success.
A "clean up list." Write yourself a list of 5 things you want to clean up, clear away or declutter—and do it! Then write about how you felt after you finished!
There are so many things that you can journalize about that can change your whole life around. In fact, research shows that writing in your journal helps to free up the right side of your brain, helping you to be more creative, and heighten your problem solving abilities.
So what can happen if you Journalize for 30 days straight? You just might…
Write down a multi-million dollar idea
Write your way to emotional healing
Come up with a new invention
Write down a financial solution that leads to prosperity for your household
Attract your mate
And so much more!
I really believe that some of you will manifest these things within the next 30 days!
This is the whole reason I'm doing the challenge because I've seen first hand the power of journaling.
Remember with the 30 day Success Journal Challenge, you'll be writing along with me, my daughter Ariana and the entire Success Journal tribe! We are all standing with you!
Here are the rules so you can rock this next 30 days with great results!
Start with a new journal.
Each month I start with a crisp, clean new journal. This is something that I've done for years. Starting with a fresh blank book allows me to capture what really matters in 30-day increments. I like to give each month a theme. My theme is set by my word of the month. This word becomes my core intention to accomplish or focus on all month long. Choose your word and write it on the first page of your success journal in the MY WORD section.
Choose a time to write.
For the challenge, I encourage you to spend just 5 minutes in the morning writing and 5 minutes in the evening before bed. That's easy!
In the morning, write about your intentions and what you want to accomplish. Remember to write in present tense as if you've already accomplished it!
In the evening, write freely! This is a good time to unload all of the thoughts in your mind on to paper so that you can sort through them. I call this process brain dumping. I have to do this every night to calm my mind and get clear so that I can sleep well.
Find your writing space.
I love writing in my studio. Where will you write? In the bed, your favorite chair, by your window, in your office? Pick a spot that speaks to you. Somewhere that you can be comfortable and inspired to write. Write there daily to create consistency. Soon, you will see that your thoughts will flow easily in that spot every time!
Write your 101 goals in your journal.
We have this section in the beginning of the book as a way to charge up your dreams and give you plenty to write about later throughout your journal. Write out your goals so that you can pick a few of them to focus on for the challenge.
Keep it simple.
Writing in your journal is a simple process. Don't overthink it. Just write your dreams and goals, see yourself living out your dreams and put that vision on paper.
The Success Journal has so many ways for you to really envision your success.
Use the vision board pages to bring your dream to life visually!
Jot down inspiring quotes that resonate with you.
Keep your most pertinent book notes in the journal for a quick reference.
Write your gratitude list.The more you fill in the sections, the easier and more exciting the process becomes!
This works people! But in order to magnetize your dreams and goals towards you—to manifest what you really want you must:
1. Write it Down.
2. Visualize your Desired Outcome.
This is the whole reason I'm doing the challenge–I want YOU to experience this joy– Because I've seen first hand the power of journaling & the testimonies keep flooding in!
One of our Women's Success Conference attendees recently journalized about locking in a spot on a television show—2 days later they were hired and have already appeared on the show.
One of our west coast Prosperity Tour attendees was journaling and visualizing about being totally healed and emailed this week that her terminal illness was regressing. Most of her tumors had disappeared and that she was very close to a clean bill of health.
A member of my coaching program is getting married this fall after journalizing about manifesting a new relationship.
I feel it!– this challenge is going to cause SO MANY testimonies and BIG WINS to happen is a very short time.
Oh make no mistake! We as a tribe are going to create some major destiny manifestations this month!
How to Join the challenge:
For the next 30 days, commit to writing twice a day for a total of 10 minutes in your Success Journal. As you may know, the Success Journal is NOT a blank book. It's a guided, interactive journal to help you manifest your dreams and goals.

So for extra brownie points, be sure to fill in the prompts on your journal sheets too!

Plus, completing the worksheets always…ALWAYS…make it easier to write more about your dreams and goals.

Post a pic with the hashtag #SUCCESSJOURNALCHALLENGE and let us know that you've joined the Success Journal tribe and you are ready to manifest more.

Join the Facebook group. We'll be holding each other accountable and cheering each other on in my Facebook group, you can join here
I invite you—in fact, I implore you to join me in this 30 day journaling challenge. Don't miss this! (If you need a journal to get started, they're on sale now, $10 off the regular price.)
I KNOW great things are just around the corner for you—so join the journaling revolution!
Okay, so if you still need a little help, grab your girls–or just some popcorn and watch Journaling Secrets The Movie

Yes! It's true–just for you I've made a movie! The Journaling Secrets Movie is an inspiring docudrama that shares the real stories, real people and real results that manifested from using the Success Journal! You'll see these manifestation miracles first hand and discover how to use the journal for yourself.
At the movie premier everyone kept sharing how they became super clear about how they want to use their Success Journal after watching the movie.
Watch the trailer below, get your copy and one for a friend.