Today's world is rapidly changing. And in turbulent times, it's more important than ever to secure your financial future. Here's the better news…it's actually even easier to launch a business, manifest increase, and make major wealth in times like these. But how can we do this amidst global uncertainties? Here are three key strategies:
1. Don't let society dictate your thoughts.
Over the years, I've noticed a trend among my coaching clients. It's something I help people with year after year. There's a seasonal feeling of burnout and being overwhelmed every year as we approach the end of the year. I see it time and time again. Entrepreneurs on the verge of a breakthrough feel like throwing in the towel.
I've also noticed that around the same time, there's a lot of pessimism in the media. There are stories in the news about how discouraged business people and consumers are. They're talking about the stock market going down or home sales going down. Don't let the news become your life!
If you're going to succeed, you can't have a herd mentality. You can't let a negative headline or a pessimistic talk show become your reality. At any given time, there are people winning and there are people losing. Make up your mind that you're one of the winners! If 97% of businesses fail, then that just means you're in the 3% that succeed. We can't change the media, but you can change your thinking and your outlook. You're not helpless, and you're not hopeless!
Every day I make the choice to be optimistic. I have a habit of being happy, of smiling and laughing. These positive habits keep me optimistic when things don't seem to be going well. I go about my day knowing that everything will work out in my favor and end up the way I expect, or even better.
2. You haven't lost until you give up.
One thing you will never hear me say is that I'm overwhelmed. When we tell ourselves we're overwhelmed, that's usually a fancy way of saying we feel like quitting at something. Take a moment, breathe. Remember why you started in the first place. See the goal you set out to achieve. Remember that you were created and called to change the world, not to a life of mediocrity. Small changes daily over time make a big impact. The idea is to go for small steps toward your goals instead of making big, sweeping changes that feel overwhelming.
Read a biography of any successful person, and you'll see that they've overcome difficulties, usually huge problems that would have taken many people out of the game. Their ability to stay optimistic made the difference!
3. Change your thinking on purpose.
You might be sold on the benefits of an optimistic outlook. You might have read about it already and thought, 'yes, that sounds right.' But you continually slip into negative thought patterns. The good news is that you don't have to be a victim of your own thoughts.
There are a few key practices that I use daily, and you can use to change your thinking, your expectations, and ultimately your whole life!
Practice proper thinking. Use your meditation time to rehearse your positive thoughts. Let go of thoughts of defeat, pessimism and worry. Think about your success, think about achieving your goals, and how you win in every situation. Over time, these thoughts that you practice will become your go-to thoughts throughout the day!
4. Say what you want
Don't give voice to every negative thought that comes to you. They will inevitably come, but you can defeat those thoughts by not letting them out into the atmosphere by speaking them. Be extremely careful about what you say. Your words should always speak life and success to your situation. Make sure you're saying the right things throughout the day. Always say that your business is successful. Always say that your clients love your company and are happy to pay full price. Always say that your profits are growing. Always say that you emerge victorious from every challenge!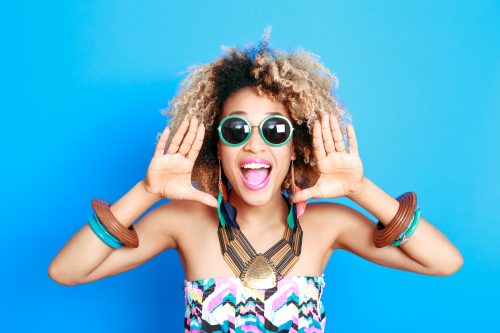 This next week, pay close attention to what you think, what you write, and what you say. An optimistic attitude will make you healthier, happier and more successful!
5. Show up and take action
Many opportunities are missed simply because we fail to show up. Whether it's an event, a meeting, or a course, showing up is the first step towards achieving your financial goals. The upcoming event in Orlando, The Wealth Accelerator, presents such an opportunity. Here, you'll gain access to answers and strategies that can lead to your financial breakthrough. Remember, your destiny is in your hands. So, secure your spot and take control of your financial future.
In conclusion, securing our financial future in uncertain times may seem daunting, but it's not impossible. By embracing lifelong learning, leveraging your network, and showing up to take action, you can navigate these turbulent times and come out stronger on the other side.
As the day nears, I get more and more excited of what's to come…I know that you maybe one of the 100 individuals that is destined to be in that room with me.
I'm a woman of faith and I believe that there are divine appointments that we MUST keep…maybe you've felt that unction to attend…just like I had the nudge to host this event…
If you're reading this, I truly believe that you and I are destined to meet in Orlando, Florida this Saturday so I can help you overcome your financial barriers and help you break into the big money flow.
Don't take this lightly, I must tell you… this is the LAST live event I'm hosting this year. This means it's your last opportunity to get personal mentoring with me in 2023.
Don't miss your date with destiny.