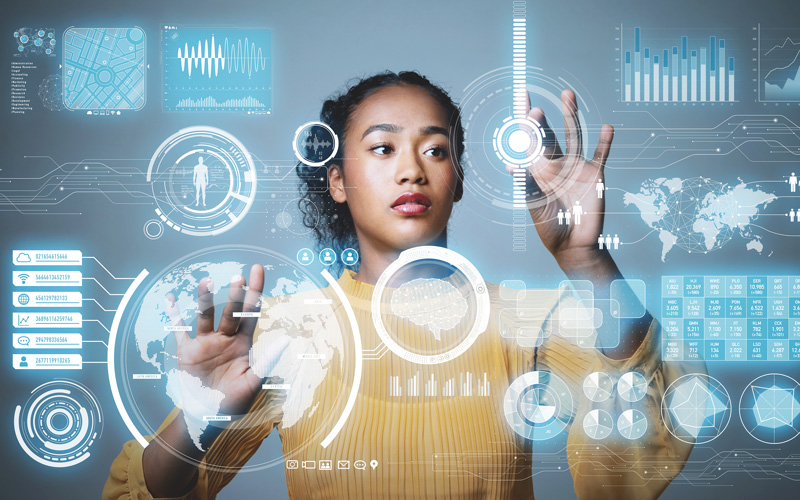 Change has come. The world around us is always changing, improving, upgrading and even challenging us to the core sometimes. We are headed towards a completely new economy and the whole world is revising itself quickly in order to adapt. No matter who you are, where you're from or what you do, reinvention isn't just a pleasant suggestion. Reinvention is the smart choice, simply the process of staying relevant and continuing to add value to the world around you. Success requires reinvention. Here are a few of my fav strategies to improve yourself and lift your life.
4 tips to Reinvent Your Life
1. Make God Your Partner. Include God in your reinvention process. Whenever I face life's challenges and have to shift, or I'm working to upgrade my business or my personal life, I always make room for divine direction. It's so important to have spiritual guidance in your business and life. It gives you an incredible edge to get ahead and seize great opportunities. On many occasions throughout my life, I can pinpoint where spiritual guidance has led to open doors.
One time, I wrote in my journal that I wanted new people to network with and to work on new ventures with. That same day, I got a phone call, from a person who felt impressed to call me because they wanted to connect and work with me! This was certainly a divine connection. After talking with the person for a while it was apparent to us both that we were meant to work together. I knew it was because I had prayed, meditated and specifically wrote out things that I wanted to occur.
It's so important that you leave room for spiritual guidance in your business to act instinctively and not rely only on your intelligent thought. I believe in divine intervention and that we are destined to meet certain people in certain places. There are opportunities that may be just for you and may come to you in a unconventional way or out of the blue. You can feel a spiritual nudging to go somewhere and meet someone…When you decide to act on it the most AMAZING things happens. Well, this can happen for you more often when you set yourself up for it. You will begin to see how divine moments will happen for you more frequently and you will open yourself up to some really big moves, moments and manifestations in your business and personal life.
Just TRY IT…Over the next week, take time to meditate, pray and write in your journal, "What should I do next?" Listen for the answer. I believe when you have a divine idea that comes to you…you must ACT FAST! When you take fast action, you'll have more incredible moments in your business. Just fifteen minutes everyday of prayer and meditation, will change your life and your business significantly! You are going to open yourself up to a whole new arena of opportunities just by implementing this one key factor!
2. Define Your Mission What are you on earth to do? What is your message? Reinvent yourself by getting clear on what your mission is, then writing it down in statement form.
For example, right now I'm focused on my Women and Wealth Club and Ariana and I are on a mission to help 100,000 women realize their dreams of Millionaire status.
With my mission clearly defined, I knew I NEEDED to create the Women and Wealth community was created to women the power and confidence they've been wanting to build wealth.
Also, my company, my projects, tools, resources and every book I write has something to do with helping enterprising women reach their greatest potential and profits. What is your mission? What skills and expertise can you pack into your products, services, books, website and blog? Be mission minded during your reinvention process. When you tap into the core of who you are and operate from there, you will create your best work that stands out in the market place and bring out the best in others as well.
3. Stay Future Focused. No one drives forward staring in the rear view mirror; and reinvention won't happen by staying focused on the past. Don't let fear trick you into focusing on the right now negatives and get you in a state of panic about the future. Instead, focus on your desired positive outcome.
A great way to stay focused on progress is writing (and re-writing) your goals. I review my goals daily. I also keep my success props close at hand. It's much easier to stay focused on your future when you keep your Success Journal, storyboard, Goal Cards and other success triggers around you. Doing this will help you to stay focused on creating an incredible future. Remember to celebrate every small success along the way. Fight off the fear and keep it moving. Great things are headed your way so keep your eyes on the prize and press full steam ahead.
4. Act As If– This simply means you must role-play your way to reinvention. You will attain the future you act out today. Learning to "act as if" can become a life-altering breakthrough in your thinking and your ability to get results! The method is easy, yet revolutionary: You simply start thinking from the end, then acting as if you have already achieved your desired goal. ACTING AS IF is like dress rehearsal; you get into costume for your dream life and perform like you are presently living the life that you want.
Think for a moment: Review your dreams and your intentions. Where can you "Act as if?" For example you could act as if you are the CEO of your own super successful firm and you have the office you want, you make the kind of money you want, you drive what you want…now how do you dress as this very successful person? How would this person carry themselves? What kind of conversation would they have with successful minded others?
Let's Chat! In what areas would you like to reinvent yourself? I'd love to help. Comment below.