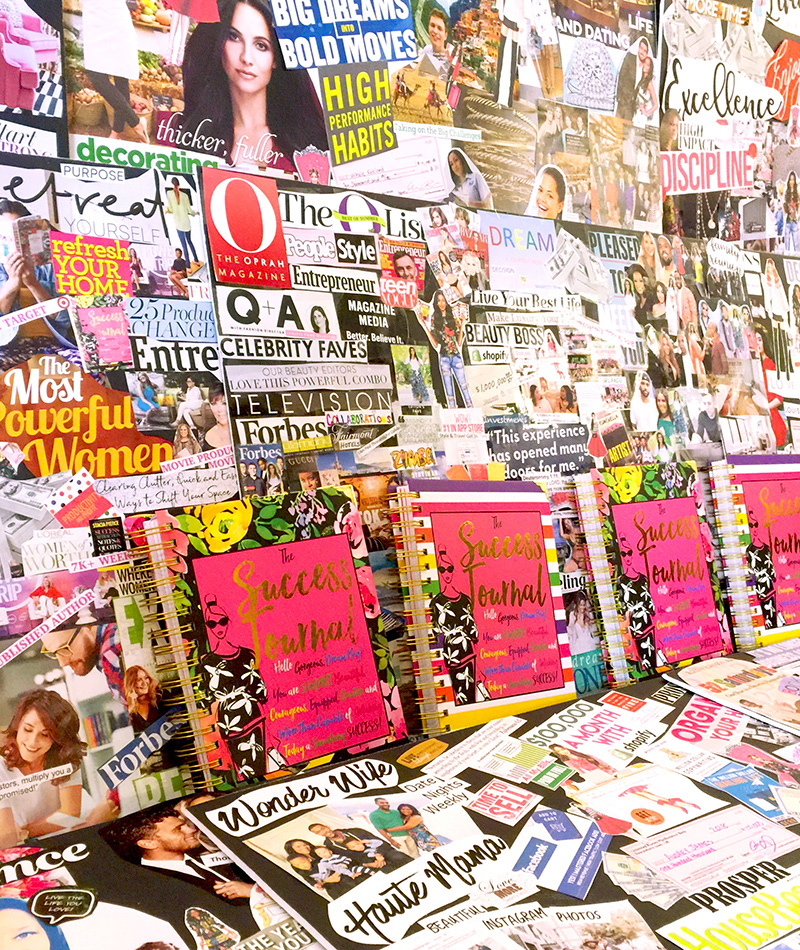 Ever since I was a teen, I've always utilized creative visualization as the foundation of manifesting the life I want. There has never been a vision that I've manifested in my life without the power of visualization. Visualization is when you create a movie about your future and you see it step by step. You play it out and then you live your truth through that mind movie.
Any time I want to speed up my goal manifestation I map those mind movies out on paper, or through vision boarding. It crystallizes my ideas, my dreams and my business vision. Then I post up my boards all around me so that I can meditate on my vision often. As a result of this exercise, I've been able to build several successful companies, manifest my dream life and create new products and services to empower my supporters and my tribe.
I often hear from new clients of mine who come to me and saying there's a huge leap that they want to take in life and my counsel to them is that they have to master the powerful process of visualization.
Of course, the ultimate goal is to extract your greatest desires and express them in a visual way, however many people are met with frustration year after year with vision boards that never seem to manifest a life or outcome that reflects the photos.
But I'm going to show you how!
Here is how to create a vision board that manifests..
1. Decide what you really desire to do, be and have in your life right now.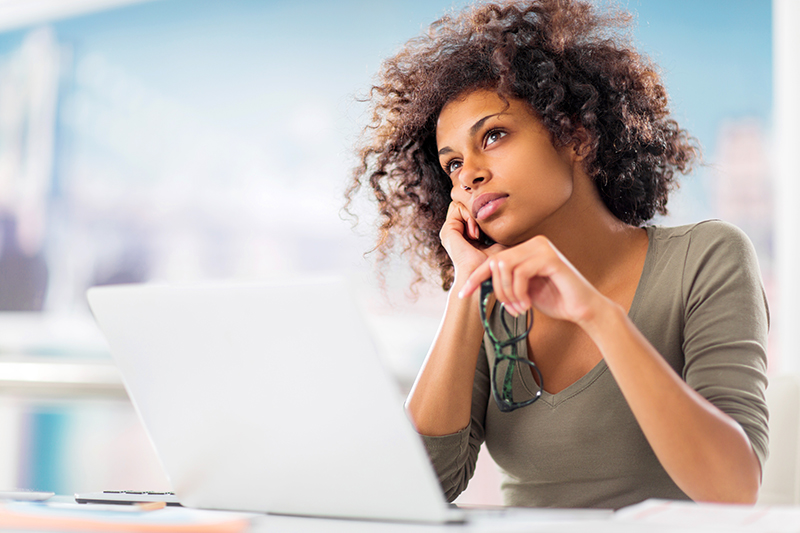 Begin by considering everything that you truly want in your life right now. Write it down and then begin collecting visuals, photos and inspiring visuals that speak deeply to your hearts desire.
I tested this exercise with one of my clients, Erin, and I instructed her to write down everything she deeply wanted to have in her life at the moment. She decided she wanted: a 6-figure salary, for her kids to be in private school, to be a top sales person on her job, buy two new cars and obtain annual passes to Disney World (for her family of 5).
I told her to then take the weekend to create a vision board with in depth pictures that represented every single thing she wanted. Well it didn't take long, because in less than 7-months, Erin reported back to me that she made Sales Person of The Year, the top producer in her company, and she ended up having the biggest bonuses she ever had on her job ($20K to $40K spiffs per month). She was able to pay off her children's entire tuition bills for the year, purchase two new vehicles and acquire annual Disney tickets for her entire family. They even dine out every weekend as a family and she has a 6-figure income.
But it began with her vision board. Her commitment to following the process gave her what she required. I dare you to start dreaming out loud on a vision board with visuals that inspire you press forward with energy and enthusiasm. If Erin can do it, then so can you.
What do YOU require right now? What is it that you deeply want to manifest?
2. Bring your vision to life with 3D images.
Your vision board will serve as a preview to your coming attractions that you desire in your life. So it should be artsy, colorful, creative and inspiring… It needs to feel real! Use 3D images that pop out, visuals that you can touch and feel.
Your collection of pictures, words, crowd shots, goals can be as creative as you want it to be. Use images that allow you to envision your new book, new products, a magazine spread, a clothing line, conference, new house, new clients or closing new deals. 3D touchable images empower you to envision your projects before production.
The pictures you have pasted on your board provide you with a visual target for your goals. Make a practice of meditating on your collage pages regularly. Take some quiet time to look at and absorb the collages. Each picture, word or phrase is a reflection of your passions, interests and desires.
By engaging in the process of adding pictures and words to your innermost desires, you're opening yourself to accept and allow it to happen in your life. Many times, we never share our desires or speak them out loud because of the inner critic that may be blocking them with excuses. Extract your desires from your heart, write them down, add pictures and words to them, meditate on them often and you will gradually become more accepting and open to receiving it into your life. The more you are open to getting what you want the faster you'll have it.
3. Put your vision board where you can SEE IT.
Seeing is believing, but a vision that is out of sight is out of mind. Place the board in a place where you can see it often; near your desk, in your closet or next to your bed. Spend time daily looking at the pictures and thinking about how you will feel when you have, be or do what is on the board.
by meditating on them often, you'll be inspired to take more action and manifest your projects quickly. With a clear plan and vision everything will begin to fall in place so that you can accomplish your intended goals. You'll meet the right people, find the right supplier, get the best deal and so on. This happens because you've narrowed your focus and placed a demand to produce what you've been meditating on.
4. Write the words and statements on your vision board in present tense.
When you're looking to speed up your manifestation, begin to speak affirmations, mantras or declare something positive over the goals you have posted on your board. An affirmation is simply a short powerful statement declared out loud to attract into your life the very thing you are speaking over. This concise affirmation states the big picture concerning your goal and should be said daily and often.
Here are a few examples:
More money is coming to me right now.
This goal is manifesting for me today..I can feel it!
My clients love me and love paying me.
Making money is so easy for me!
I am always productive and diligent.
I am so grateful to be the proud owner of [your dream home address].
My dream mate is quickly showing up.
I have a clean bill of health. I feel energized, abundant and prosperous.
I am worthy to achieve all of my goals.
If you say what you want, it's going to come to you and in the exact way you said it or better. The key to affirmations that work fast is to be specific and to say them in the present tense and not in the future tense. When you say them in the present tense then they will presently manifest, but when said in the future tense (ex."One day I'll be a millionaire") you disqualify yourself from having it right now and your millions will always be pushed out in your future… and never in your now.
5. Research the goals on your board.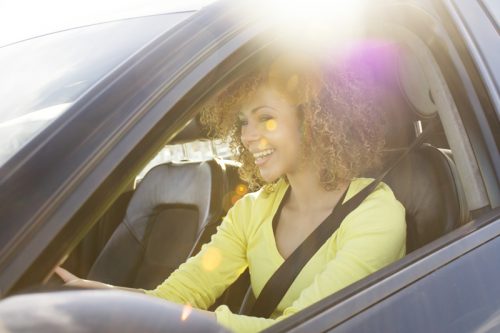 Now that you have a clear vision in front of you, it's time to test drive it, experience it and try it on for fit. If there's a vacation destination on your board then go experience it on a virtual tour. Get a taste of what it's like so you really know what it takes to manifest it.
You must take deliberate action steps toward the dreams you have posted. For example, if you want a million-dollar home, go take a tour of houses in the neighborhood you want to live in. Whatever it is, do something. When you do your part, you will powerfully attract your dreams to you like a magnet and speed up your manifestation.
6. Take a few of the items and turn them into intentions in your Success Journal.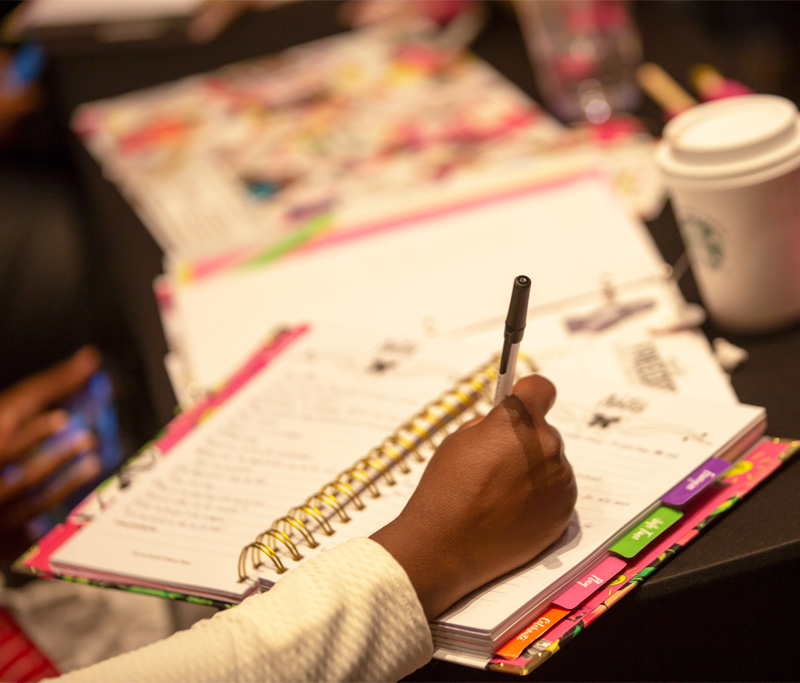 During my meditation time, I'll often look at my board and ask myself: "What's really speaking to me right now that I want to manifest THIS WEEK?" I can usually tell right away which goal feels more pressing than the others. I'll create a similar image and put it on the vision page of my Success Journal, script my affirmation next to it on the accompanying page, create a 7-day plan followed by three daily intentions that will map me to goal achievement by the end of the week. Wash and repeat for the following week.
This is how I stay in a perpetual state of goal achievement.. by turning my big visions into weekly accountability projects so they end up getting done RIGHT NOW and not LATER.
7. Find a purpose partner and get in goal agreement.
The right purpose partners can be a big key in you manifesting your goals in record time! They can add a layer of energy, excitement and support to your pursuit. I would find a good purpose partner confidant that you can trust sharing your heartfelt goals with. Someone who can cheer you on and hold you accountable to acting and speaking in accordance to what you are believing to have manifest.
8. Have an Act-As-If conversation as though you've already experienced the win.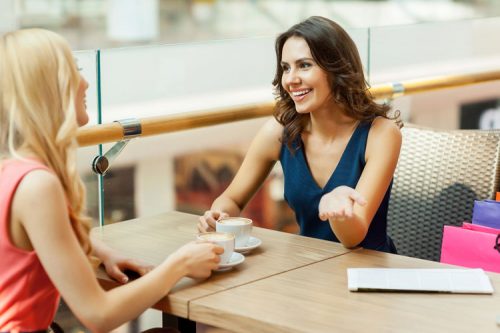 Having an Act-As-If conversation is probably the most fun manifestation exercise I've ever used. So much so that I have all of my top clients partner up during our private masterminds and do this around their greatest goals. It simply means role-playing your win before it has actually happened. You simply start thinking from the end, then have a conversation acting "as if" you've already achieved your desired goal. Express in the conversation how great it felt to get exactly what you wanted..to sign the contract..see the direct deposit hit your account..buy your new dream car for cash..or creatively overcome your biggest challenge. Then cheer for one another as if the victory were your own!
Learning to "act as if" can become a life-altering breakthrough in your thinking and your ability to get results! The method is easy, yet revolutionary: ACTING AS IF is like dress rehearsal; you get into costume for your dream life and perform like you are presently living the life that you want.
This is how you create a vision board that really manifest for you and secure your biggest victory.
What you want is on it's way to you now! And as you really commit to this process you will amaze yourself as you begin to easily attract so many good things that you'll quickly begin running out of goals and end up having to create new ones! Manifestation is so much fun!
You know, it really does bring me so much joy to see you succeed.. to see you get the life you want, manifest your heart's greatest desires and see you have ultimate satisfaction. I want that for you this year. I love bragging on the successes of people just like you.
Now I want to hear from you! Share with me in the comments one thing you really want to manifest this year that you are going to put on your vision board! And if you've already manifested something prior from your vision board I'd love to hear about that too!