You may remember reading headlines about "The teenager, who first bought bitcoin at age 12 with $1,000 from his grandmother…".
[Source: https://www.instagram.com/p/CDlkeC6n3E0/]
That was Erik Finman, one of the world's youngest bitcoin millionaires, who is proof that it has never been easier to become wealthy than it is right now. That's why I can confidently say that THIS really is your year to live in prosperity and abundance too. 
At the age of 12, Erik Finman received a $1000 cash gift from his grandmother but decided that when he graduated high school he wanted to pursuit an unorthodox education.
So he was able to strike a deal with his parents to skip college if he could do just one thing. The deal? He had to find a creative and legal way to turn his grandmother's $1,000 cash gift into $1-million. Finman pursued his goal relentlessly and managed to succeed, purchasing about $1,000 worth of Bitcoin when the currency was at just $12 per coin, as well as a number of other digital currencies including Ether, Ethereum's native token. Finman was successful in his goals, and by the time he turned 18, Bitcoin was fast on the rise, making him one of the world's youngest Bitcoin millionaires.
Living a life of wealth and abundance is not always about grinding hard to make the money. That's the old way. Wealth and abundance is about being connected to the right source of information so that you know what to do to make your money work hard for YOU. 
Here are 3 keys that will help you build wealth in this new digital age: 
1. Be relentless with your focus.
If there is one common thread between high achievers and those attracting wealth, it is that they are dialed in and laser focused on their goals. They don't waver. They don't second guess themselves, nor are they double minded. They take fast heavy action, and go all-in.
[Source: https://www.instagram.com/p/CDlkeC6n3E0/]
Finman, now a Bitcoin multi-millionaire admits that without a fast-action decision to go all-in, none of his success would've happened. His $1,000 gift from his grandmother was the only money he had to risk, but he took the risk and never looked back. 
"What I love about Bitcoin is that instead of some rich old guy on Wall Street, young poor people are the ones getting rich" says Finman.
Finman now believes that going all in on cryptocurrency investing, is the fastest way for young people to attain wealth.

"Cryptocurrency represents the largest transfer of wealth our generation has ever seen," he writes. "Never before have young people been able to change economic classes so quickly." He's proof of that.
2. Invest for your increase.
Money is currency. You have to keep it in circulation if you want to have more flowing to you. Investing for increase is the most powerful thing you can do when you want to attract more money into your life [whether it's in stocks, crypto, training courses or learning events].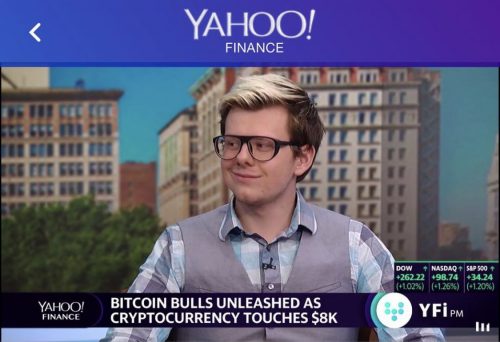 [Source: https://www.instagram.com/p/CDlkeC6n3E0/]
Finman's first investing-for-increase opportunity was when his older brother took him to an Occupy Wall Street protest. That's where he heard about bitcoin and fell in love with the revolutionary potential of cryptocurrency. But he knew that he would need to liquidate the only cash he had in order to participate financially in the opportunity. So he followed his gut and bought his first bitcoin when it only cost around $10. A few years later, it hit around $1,200 and he decided to cash out some of his earnings and was able to pay himself $100,000.
Listen to your gut and take fast action
You know, of all the big breakthrough stories that I've heard, fast action seems to be the common thread among them all. Fast action is the moment that can quite literally change everything for you. There is always an urgency connected to your hunches. There's also an expiration date. I always urge my clients to take fast action on their inspired hunches, because fast action guarantees that you don't miss your moment for miracles. Sometimes the way to believe in yourself and your possibilities is by just taking fast and forward action.
3. Plan your wealth on paper and watch it manifest faster.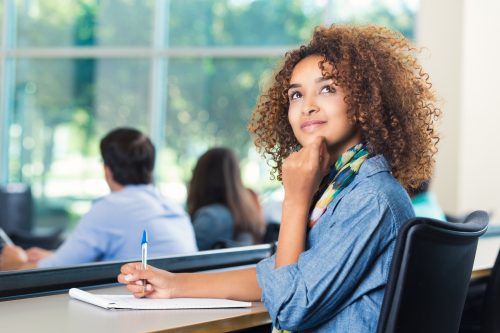 What I've always found to be true is that wealth doesn't come to you if you don't have a plan for it. It's not enough to just WANT wealth…you need to have a vision for it. If you've ever wanted to manifest faster, write a plan and a vision for what you are going to do WITH the wealth manifestation once you've received it, and then the means to achieve the vision will come to you.
With the money he earned, Finman launched an online education company in 2014 called Botangle, which he later sold for 300 bitcoins. He had always kept a journal of his thoughts and told himself that if he ever struck it big, he would create a non traditional path for kids to be able to learn, outside the confines of traditional education.
[Source: https://www.instagram.com/p/CDlkeC6n3E0/]
So when Finman cashed out $100,000 worth of bitcoin during an initial peak, he used the money to start an online educational business called Botangle, which matched students up with tutors via video chat. He was inspired to start the business, he says, because he had "a terrible school life". One teacher had told him that he should just drop out and work at McDonalds while another held an "Erik Finman roast session"— where students were encouraged to make fun of him. Despite his early Bitcoin success, his parents wouldn't let him completely drop out of school. So he made a bet with them: if he made $1-million before turning 18, he wouldn't have to attend college. He won that bet before graduation.
He made a plan and watched the wealth come in to achieve that plan.
Since then, he has been working with NASA to launch a rocket through the ELaNa project and managing his own family's bitcoin investments. He recently created a robot suit based on the four-armed contraption worn by Doctor Octopus in Spider-Man for a 10-year-old child with hypermobility issues. The recipient, is the son of one of Finman's mentors, and wanted his own Doctor Octopus suit to help "solve his problems". So Finman made it for him. "I wish someone would have helped me like that when I was his age," he says.
If you're ready to get manifesting and bringing in abundance in this new digital age, check out my free webinar, How to Create Wealth That Lasts. You'll be able to see how I INCREASED my income and taught my clients to do the same—using simple wealth building systems that can be implemented with just 15 minutes a day.