Okay so what if…
You could instinctively know which work or business or investment opportunities were right or wrong for you?
And… know what people were right or wrong for you, especially related to financial matters?
This would give you an invaluable advantage to increase your bottom line, agreed?
Well you already have it!
You have a God given sense of direction to lead you into any level of success you desire and it's called your intuition. In just a bit I'm going to show you exactly how to tap into that power. So get comfy, pull out your journal and give yourself space to learn something new that will truly change your life forever if you practice it.
As you might have noticed, if you have been following me on Instagram and tuned into my stories for the last few weeks, I've really had it on my heart to share with you about supernatural success.
So much so, that I just hosted a complete one day seminar on the subject. I wanted to have an open forum to walk people through specific manifestation exercises, give detailed instructions on how to add an advantage to your efforts and help people learn what it takes to attract continuous wealth, success and blessings.
I've been told that the day was a game changer for everyone there. In fact, just this morning I received another testimony of supernatural success manifesting in the lives of one of our entrepreneurs in real estate.
One of the biggest takeaways from the Supernatural Success seminar that everyone has mentioned, was the session on the power of intuition. Which is why I was so pumped about sharing this with you today.
A part of supernatural success is learning to trust your gut.
I'm often asked how EXACTLY did you build your business, so I wanted give some deeper insight.
Yes I used the success strategies and marketing insight that we teach our Success Mastery students and clients.
Yes I used the success tools that Ariana and I share with you often.
Yes I used the success principles and formulas that all high achievers have in common but…
Even with all the formulas, marketing plans and strategies in the world, when all is said and done I still have to follow my gut to continue to succeed. –And you must do the same.
It's time to tap into the power of your intuition. There is money to be made, goals to accomplish and dreams to fulfill. Once you get this, there is no stopping you. Your intuition CANNOT be taken away from you.
4 WAYS TO POWER UP YOUR INTUITION AND PROSPER
1.  Ask God questions
When I want to accomplish something in my business or a life goal, I ask God questions or a question each day and night. I write the complete question in my journal.
Example: How do I get my Manifest 10-Fold course done?
Then I write down everything I have and sense about it in my journal.
I capture every intuitive thought!
Ask and the answers will come!
2. Capture your intuitive thoughts on paper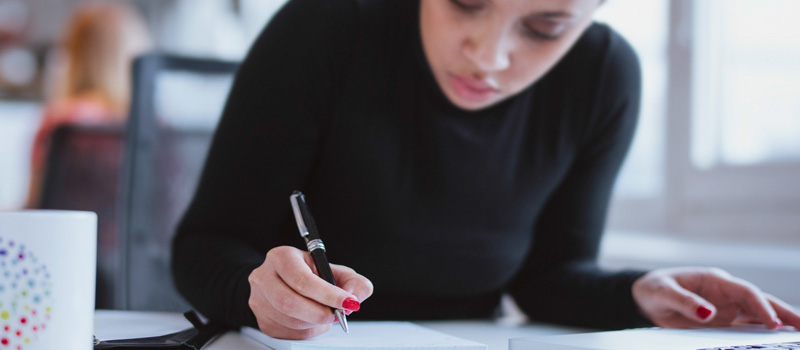 Record your hunches, impressions and gut feelings in your Success Journal. I've learned to be very mindful of my intuitive thoughts and record any significant impressions I may have.
When you're in a season of asking God questions and He begins to shed some light on the situation, WRITE IT DOWN. God is not required to repeat Himself.
Always keep pen and journal ready to capture intuitive thoughts.
Keep your journal by your bed when you go in a deep seek mode.
Record ideas that really stand out on a small voice recorder or your phone.
Writing down your intuitive thoughts notifies your subconscious that you are tuning in and ready to be lead to the people, places and opportunities that will manifest more abundance in your life.
3. Visualize and meditate day and night
The principle language at the subconscious mind is images. When we visualize, we are speaking to and forming our world in our subconscious minds.
To attract more money and abundance, you have to visualize what you want to come about in your financial life!
The best time to visualize is upon awakening and going to sleep at night. Just like with the affirmations.
4. Affirm the power of intuition in your life
I have affirmations which I declare daily which have helped me to tune into my intuition and be guided by God to have a lot of successful outcomes.
SAY:
"I declare that the peace of God shall reign in my life and every decision shall be guided by my divine intuition."
5. Take intuitive action on your inner witness
You must learn to act on the guidance you receive. When you act on your intuitive ideas, you in turn will grow stronger and stronger. Once when I was in the Oprah contest for her TV Show Host, I was asking God to show me what to do. As we neared the end of the contest, I had an intuitive thought to tweet and use social media more to talk about the contest. It worked and I came in 3rd place.
How to recognize when your intuition is speaking:
Sometimes you hear an inner voice.
Sometimes you just FEEL funny about something and can't explain it.
If something is wrong, your inner peace is disrupted.
If something is right you feel peaceful, at ease.
Now that you've started the process of powering up your intuitive voice within, here are a few things to practice.

For example, A few weeks ago I said, " I am hearing what my heart says about landing 3 new Diamond elite clients."
Then I said "I hear: offer them a heartfelt invitation. Let them know you want to help and have room for them."
I said that 2 more times to make sure I felt good about it, then proceeded to take action on what I heard.
GOOD STUFF RIGHT? I promise I could keep going on for days sharing with you about Supernatural Success because I truly believe there is always an answer…but since this is just a post and not a seminar, I decided to do something special – initially I was going to keep the Supernatural Success content private. But… I created the Supernatural Success Workshop to make it easy for you to consistently create abundance in your life.
So, after listening to my intuition, I couldn't help but let you in on these manifestation methods. If this workhop sounds like something you need, you can check it out here.
If you have a purpose partner, get it people, friends and loved ones that you know need to hear this –use this link to pass this along, or tag them on my Instagram post about the blog. Sometimes the best gifts are information and insight.
Now let's chat!
What great intuition stories do you have to share?
When were you thankful that you followed your intuition? Was there a time you regretted NOT following your gut?
Do you struggle with tuning in to your intuition? Ask a question or share below- I want to help.