I love this time of the year, everyone is so excited about starting fresh in January, taking new territory and accomplishing lingering goals from the year before. When you set your intentions to have a spectacular year, you will!
Sure. There will be ups and downs. Yet, in the end, when the ride is over…you'll be so surprised and grateful at how much you've grown. (Cue the year end gratitude list).
As I was doing my morning affirmations, I realized that everything that I had asked for in that affirmation had happened. Quick manifestations, new paths to prosperity, divine connections and abundant favor.
It has also been a year of dream fulfillment in so many ways…
When I look back over all that has happened, I made a list of a few things that helped me have an amazing year.
I'm going to share them with you now. I know that if you give them your all, these action steps will change your life over the next year.
In full disclosure, I am willing to help you stick to this list and so much more in my annual Go Big Coaching Program. I'll share more about that later…Just write these tips in your journal and get ready to ROCK this next year!
1. Define Your Destination. It's hard to end up in the right spot when you have no idea where you want to go or what you really want.  Where do you want to be in your business and life 12 months from now? Get specific about your goals. Write in your journal a list of goals that you REALLY want to accomplish. Then take time to consider how accomplishing those goals will make you feel and what it would mean for you personally.
To jump start this exercise write down the number you want to earn by next December.
2. Focus on Your Big Picture.  Instead of spreading yourself thin by taking on too many unrelated tasks, zero in to achieving more with your number one goal.
Create a plan to and commit to staying laser-like focused on carrying out that plan, regardless of what comes up.
When I wanted to up level my business, I spent months focusing on all things related to my goals. I invested in learning new information and new methods. Then I implemented them with the same intensity. This kind of focus will help you knock everything off your list as the months progress.
3. Make your Mornings a Priority. Before you get going with your day, reserve your mornings for yourself to reflect, pray and meditate. You need this time to fill up on what matters most so that you can have a successful day.
Use your quiet time to visualize your best possible outcomes for everything that's coming at you that day. I personally love to take a morning walk as part of my meditation time. I've found that being in and around nature is calming and super stimulating to my creativity.
Consistently meditating has been shown to have profound positive effects – it actually causes physical changes to our brains and the way they work. Meditation has been shown to increase focus, reduce anxiety, enhance creativity and improve memory retention. You might feel like you don't have time to meditate, but I believe you can't afford not to!
You'll feel so much more inspired, empowered and unstoppable when you've taken the time to charge yourself every morning.
4. Gain More with Gratitude. In my experience, I have learned that keeping an "attitude of gratitude" opens the flood gates of prosperity from every direction in your life. When we are grateful to people who have touched our lives or grateful for the things that we have, we allow ourselves to receive more and more.
Over the past decade, psychology researchers have found that the simple act of writing down things that we are grateful for contribute to better sleep, fewer illnesses, and more happiness for adults and children.
To stay in a grateful state, I use my Success Journal to write gratitude notes daily. At the end of each journal page there's a spot to write what you're grateful for. My list often is longer than that so I just write it on a whole page.
Gratitude keeps me focused on all that I have attained as well as what's to come. Gratitude is a big manifestation accelerator and will cause things to show up quickly for you.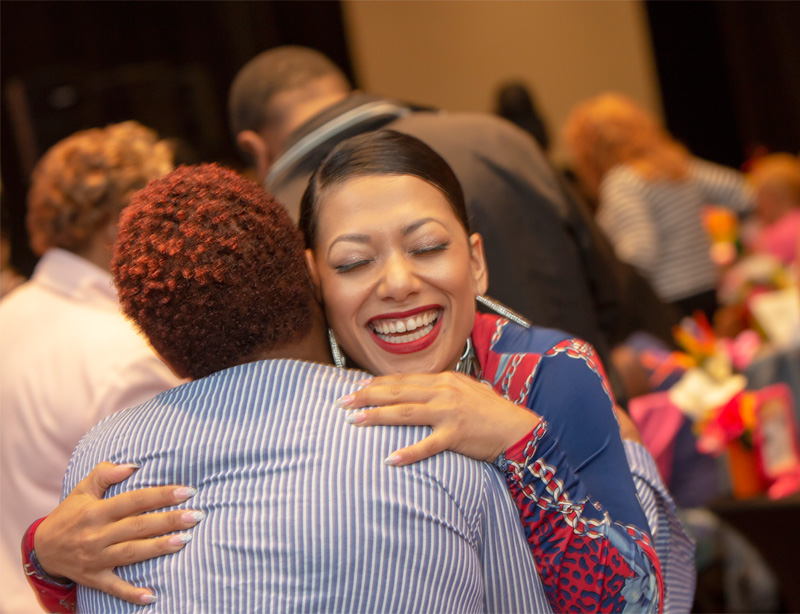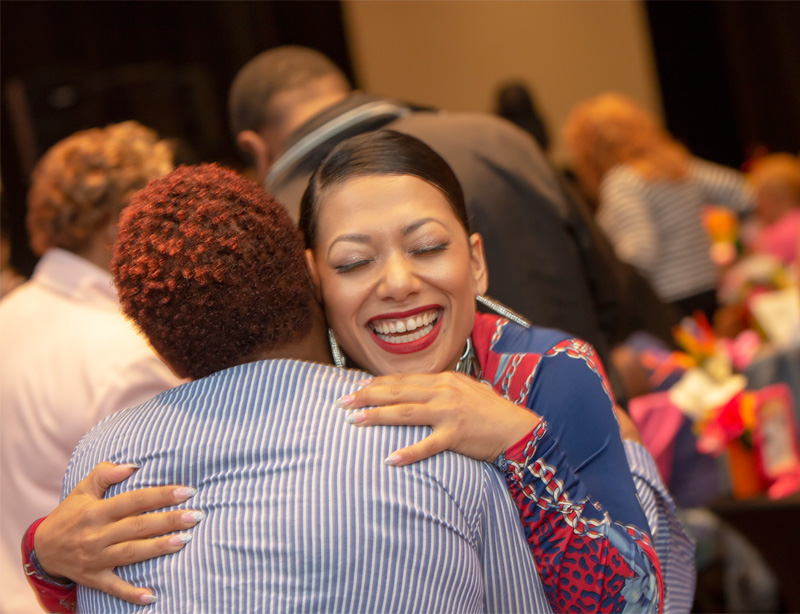 5. Make the right connection. If you really want a year that rocks, you'll need to connect with the right people. Your life is the sum total of your 5 closest friends. You need to surround yourself with winners.  Associate higher. Make sure you connect with someone who is much more successful than you are, so that you can learn what it takes to reach a new level. Associating higher may be uncomfortable but it is always profitable.
When I prepare for the next level I do the following...
1. Pray for divine connections. Ask for the right relationships to manifest in your life.
2. Ask for insight. Look for opportunities of growth and expansion. It can come in the form of a course, workshop or event. When the opportunities arise…take it! Don't talk yourself out of investing in yourself.
3. Take fast action. Usually when you are exposed to next level information you'll also gain valuable strategies. Get busy implementing quickly so that you can start seeing results right away.
Did these action steps resonate with you? Comment below, I want to know what is your big goal for the new year.
By the way…soon we will be starting our Go Big Coaching program. It has been juiced up for 2019.
We've added an entire section on manifestation. So now you'll get more manifestation, more accountability, more live interaction and incredible exercises that will cause you to produce more in the 8 weeks than you have done ever.
Want to be notified when the class opens?
Click here to join the waitlist