Ever struggled with the manifestation process? Here's how you can stop settling for less and start getting what you really want.
Over the last year or so I've gotten relentless about manifestation. I truly believe it's the season to manifest big things and I decided –no longer will I hold back.
I wanted to reach certain financial goals and levels of success in my business, in my life and for my family.
I wanted to see my clients prosper at greater levels and surpass the goals they'd set. I desperately wanted to launch a women's club that would encompass all things wealth so that women would have a seat at the table to discover the secret to creating a legacy of success. I also set my heart to manifest these things THIS YEAR!
We're now in the last quarter and thanks to my manifestation process so far, I am seeing dream after dream come true. Manifestation mode is on 100 and I've cleared nearly half of my goal list. Women and Wealth has officially launched; and just this week I received a report listing dozens of my clients who have recently surpassed the millionaire mark.
I'm so grateful and thankful that now more than ever I completely understand that the power of manifestation is real! But here's the thing… it's not enough to know that the power of manifestation exists. You must understand the process and know how to put it to action in your own life.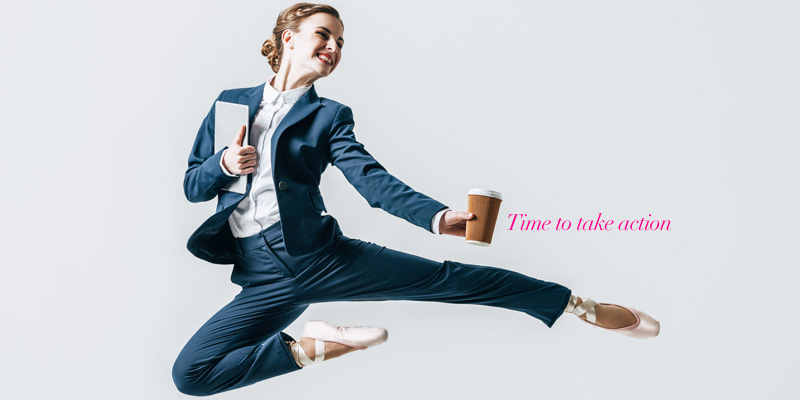 This is where I come in; I want to help you learn the process and manifest big as we move through the second half of the year!
How to use Deposit slips as a Manifestation Tool
Not long ago I went through a season where I wanted to makeover my money situation—I wanted to have more incoming than out going. So I began to focus on manifesting large amounts of income. Daily during my meditation time, I would ask God questions about what to do and where to put my focus.
After sitting quietly with my journal and visualizing big checks coming in and huge deposits being made it came to me to create and use faux blank checks and deposit slips to help me stay focused on the goal at hand.
I incorporated these tools into my manifestation process and wow! Let me tell you it was like the heavens opened up within 60 days so many opportunities for new project contracts –not to mention a flood of fresh new clients.
I was so excited about my results that I began to teach this method to my 24k club (my top level coaching clients) and WOW!
One of my clients in construction followed my method and posted the deposit slip on one of her bathroom mirror wall followed my instructions and manifested $10,0000 within 2 weeks.
Now using my intentional deposit slip is one of my favorite go-to manifestation tools. I especially like to use them when I'm expecting increase from multiple people.
….Or I may be visualizing depositing cash into my accounts.
One of my clients Camille said filling in her manifestation checks and goal cards were her favorite. She sent me this note.
"I just wanted to share how amazing and powerful your tools are. I've been asking God for $10,000 for my business CJC and I knew I needed this money by November. Originally I wrote mid-Nov but I scratched that out and passionately asked for this $10,000 to arrive on November 1. A few weeks ago I asked a close friend about investing in my business (totally random). Without hesitation, I received a solid yes, and can you believe the check was written on exactly the date I asked for it to come. I am in total shock but still so happy. I appreciate you so much and I'm so happy I chose you as my Coach to help me on my journey to success. It's coming at a rapid rate. I can feel it. God bless you."
Camille F.
So how exactly can you put this method to work in your own life?
You must adjust your mindset to one of expectation and increase. When you get in the mode of expectation and belief fresh new money making opportunities will begin to open up to you.
Wake up each morning take a deep breath and set your expectations for increase and prosperity to come to you.
Expect surprise money to come to you
Expect to receive good news
Expect sales contracts and deals
Expect promotion and increase
Whatever you expect you put in motion. So now that you've elevated your expectations let's set up your deposit slip. Fill it out completely.
1. For your financial institution write the place which holds the account where you want your money to be deposited.
2. For the date I put on my checks and deposit slips "right now" or if I'm believing for a certain amount of increase in the next 30 days I'll set the date a few days earlier than the actual deadline. For example if I want to bring in $60,000 by August 1st, I put on my slip on or before July 30th.
3. For the account number I normally put the last four digits of the account I really want it to go into.
I fill out the rest according to my intention—I want to receive $75,000 and deposit $60,000 and keep out $15,000 cash etc.
Once you have your deposit slip filled out completely, post it or put it somewhere that you'll see it every day. To stay on task with my manifestation process, I put the same slip in several places. One I keep on the affirmation white board in my bathroom the other one I keep in the pocket of my Success Journal so I can meditate on it during my journaling time
When using my deposit slips to manifest more income powering up your visualization process is essential—no matter what.
The truth is, life keeps moving and happening no matter what. So when our roles and responsibilities pile up, it's not always easy to imagine a detailed picture of yourself receiving exactly what you've asked for.
But here's the thing, actually SEEING yourself having what you desire is one of the most important steps to manifestation. That's why using tools like the visualization page in your Success Journal, blank checks, goals cards or deposit slips are so vital.
To manifest big YOU MUST be able to wrap your mind around the fact that you can actually receive what you've asked for. You have to SEE yourself depositing that money, you must SEE yourself living out the life that your bank deposits create.
Here's a perfect example of visualization put to action:
This year during a live event I was sharing all the money wins of some of my clients! Oh my, was that meeting incredible! The excitement was through the roof!
One of my clients, Darren, who happened to be there heard me sharing a testimonial about another client who used the deposit slip method- he got so inspired that he took his visualization process to a whole new level.
He received my intentional deposit slip at the live event, and left the meeting fired up. Once at home he gathered his wife and children for a family meeting. He had everyone write down their most important money goal.
Next, they all filled out deposit slips. To really visualize this process even more Darren ordered fake money and actually put it in his deposit bags. Then he loaded up the family and drove to the bank after hours as if he were going to do a deposit.
They said their money mantra and shared how thankful they were for increase (please note; He DID NOT actually deposit fake money at the bank) a little after a week—Darren was called in for an interview- as he was FINALLY being looked at for a high level position he had been believing for.
During the initial offer, the numbers the company presented was much lower than what he was believing for. So he returned to his journal, scripted what he really wanted and repeated the deposit slip exercise again.
At the final interview, things changed drastically for the better. Instead of just getting the job he landed a 5-figure contract (the biggest contract of his life) as a consultant and trainer. When all was said and done, Darren received even more than he had visualized and could really go to the bank and make that deposit. What a day!
Friend this is not fluff; you must visualize, imagine and create mind movies to help you see yourself on the next level before you get there. You can destroy mental blocks conclude that you are worthy and push yourself into manifestation with the power of imagination.
Align your conversation with your expectations. Say affirmations or create a money mantra (for more on money mantras click here) that agrees with what you've written on your deposit slip. Every day as you focus on your deposit slip and visualize; put your powerful words to work.
If your deposit slip is for $20,000 in extra income from your business you can say something like…
"I am a money magnet with a massive amount of income in my bank account and my purse."
I declare this often when using my deposit slip as a manifestation tool because as I call in more money I wanted to be specific about where I wanted it to manifest.
Last year when one of my clients wanted to join my Mastermind she wrote herself a deposit slip while sitting in a morning session at the Women's Success Conference. She wrote the check for $30,000 because she wanted to pay in full for 24k club and have a bit of fun money left over.
She filled out her check wrote the date for 2 weeks later. She posted one on her nightstand and kept the other in her journal. She called our office on a Wednesday afternoon to let my assistant know she'd be joining the program soon. She told us that she said her money mantra every time she saw her deposit posted or even thought about paying for the program. She said that she would sometimes just pull it out of her journal and say…
" I always have more than enough money, resources and favor to invest in myself and enjoy my life."
Six days from the time she called our office she closed 2 deals that amounted to $35,000! Needless to say she was more than thrilled to make the call to pay in full. Our staff literally cheered for her on the spot when the call came in!
Whatever mantra or affirmation you create – or even in casual conversation, remember to always use words that agree with what you want to manifest and what you've written on your deposit slip.
The most profitable wealth lesson in securing your abundance and fortune is to be grateful! Take out time to say THANK YOU out loud and list all the things you possess that brings feelings of gratitude.
I truly could go on for days with dozens of testimonies about the power of manifestation props such as my intentional deposit slips and checks. They are truly two tools that will change your life forever when you put them to use. Because I want to see you win and manifest big things this year. I've added the deposit slips as a gift to you this week.
If you are ready to manifest more in every area of your life join Ariana and me at the Supernatural Success Seminar coming up. Want to know more about how the principles that are helping these entrepreneurs manifest six figures? Click here.
Of course, I want to hear from you- where do you need help with your money manifestation process? Have you tried my intentional deposit slip method? Please share your comments/questions below
Click Here To Download Deposit Slips Now