When my family asks what would I like for Mother's Day, I usually tell them "something nice and meaningful." It's not that I don't have specific ideas of what would make me smile. I just want to give my children and husband room to show appreciation and recognition of my impact on their life as their mother.
I know that I'm not alone with this train of thought. As mothers we serve as the family nucleus, tuning in to the needs of our family, executing plans, creating experiences and orchestrating the launch of their dreams. We go to great lengths to help our family be great—often at the expense of self.
What about MOM?
A mother's multitasking gift certainly goes way beyond the family. Being a mom is a great endeavor for any woman, but it is only one of the many accomplishments that await you. You are entitled to your dreams and goals.
I did not wait for my children to grow up to give credence to the ideas and dreams that were bubbling inside of me. I decided long ago to become my best self and go after my dreams. You know the children are watching. Their dreams and aspirations are first impacted by the lives we lead as parents. It's important that we show successful, happy, fulfilled lives where we are manifesting our own dreams, so that they know what's possible for them.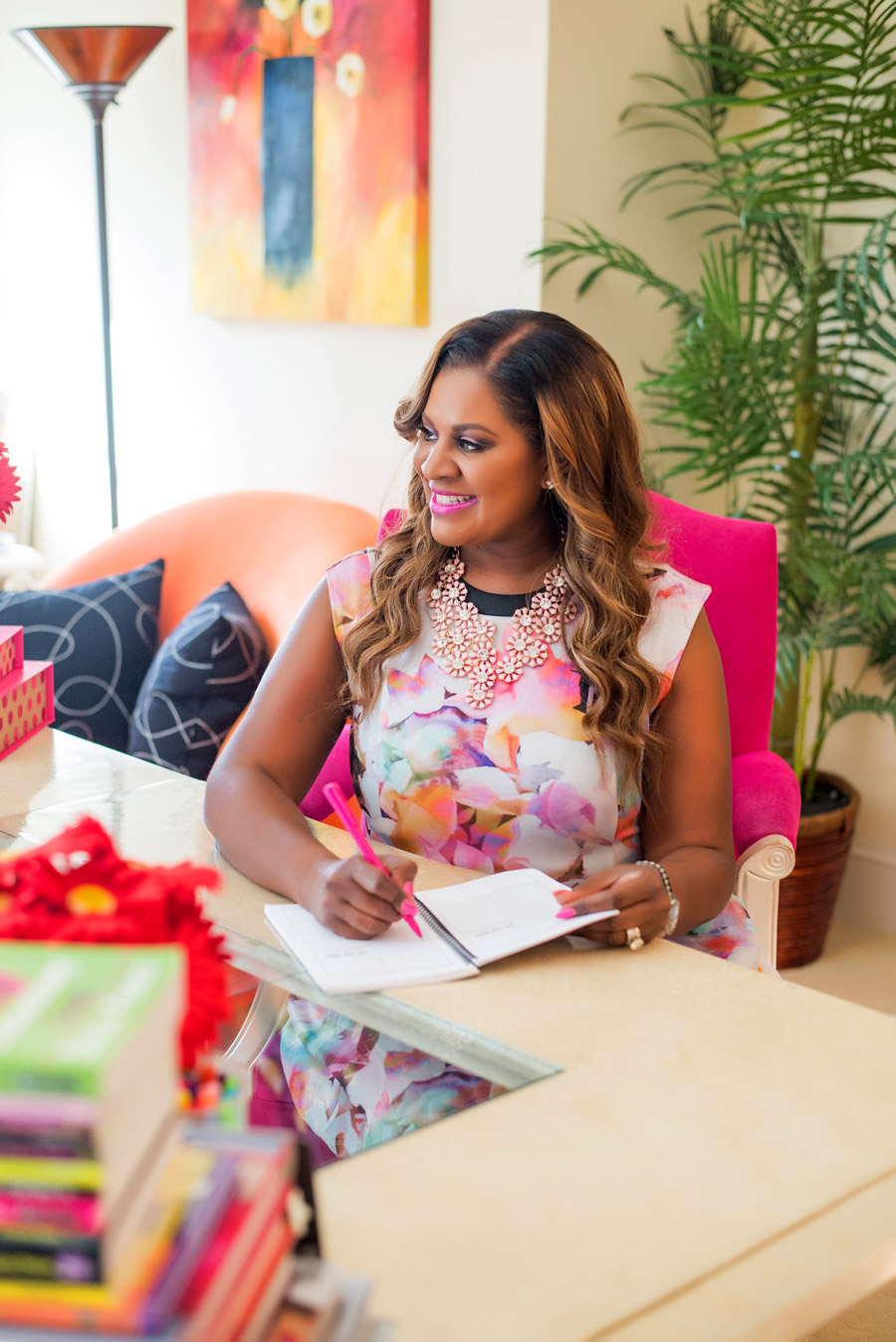 The key to personal success while parenting is making time for self-reflection. When my children were young—and to this day, I've always used journaling as a way of crafting my dream life.
As I envisioned and wrote about my success, I didn't separate my business from my family life. I decided that I wasn't going to choose between being a great mom and wife and being a successful entrepreneur. I was going to do both! I saw my business as a way to empower other women, and also to build the life my husband and I dreamed for our family.
Every morning I would write in my journal the top three things I wanted to accomplish. I scripted my day. I put my desired outcome on paper. On any given day, very early in the morning you'll find me scripting, planning, creating lists, doodling and pasting pictures that represented my vision. I did this so often and so passionately that I eventually created my own Success Journal to accommodate my process. I wrote down the dreams and goals I had for my family's future as well as my business plans and ideas. Journaling is literally the foundation to everything I do.
To write your way to success, you don't have to journal perfectly (I didn't). You don't have to do it for hours at a time (I couldn't); when I first started I had two little ones. –But you must do it!
What's written is real. If you want to start manifesting your dream life instead of just taking what's handed to you; script your life. Write your success story the way YOU want it to be.
I had mothers in mind when I created my latest course, Manifest 10 Fold. My goal was to give something meaningful and fulfilling that would make an impact and empower women. I want to get you to think of yourself more often. To take deliberate action to manifest YOUR desires as well.
Manifest 10 Fold, is a provocative masterclass to get your creativity flowing, increase your confidence and bring clarity to your ideas, dreams and goals so that you can manifest more in less time.
The format is simple: 10 journaling Prompts over 10 days to empower you to manifest 10x more than you ever have done before.
To ensure that this master class would reach the masses, I had an idea to make it only $10.
Yes, but the introduction price is only good until Mother's Day, after that it goes up to $197.
You can also send this course as a gift to the women in your life who are also celebrating motherhood. Do this AFTER you get it for yourself of course! That way we can all go on this journey of self-discovery and manifestation together.
Get Manifest 10 Fold Now by clicking here.
Happy Mother's Day