If you've ever been caught off guard when asked for a professional high quality photo of yourself, then read on. I'm sharing today how to ensure fabulous professional images that you can have on hand for any occasion.
Many business owners are not thinking about a photo shoot. Some may not even recognize its relevance to their business. Actually it's quite relevant and important to present a polished professional image of yourself and your business.
Our society is more image conscious than ever before. Social media platforms like Facebook and Instagram rely on images to tell your story, give insight and capture your prospects attention. So yes, we need photo-shoots (not just camera phone candid shots) to present a great face of our brand.
I recently had a photo shoot with a national magazine, to ensure it went well, I followed my photo shoot checklist so that I could look and feel my best and perform well in front of the camera.
The worst mistake is to show up to a photo shoot unprepared. You should do everything you can do to make sure that you're putting your best face forward. No one knows you like you know yourself. The more prepared you are, the more confident you'll be once the camera starts flashing.
So, first…schedule a photo shoot. Find one locally or someone who's work that you admire and capture the essence of what you want to show in your own pics.
Once you've booked the shoot, do the following to ensure that your pictures turn out great.
1. Drink plenty of water starting a few days out. Well, we know we should drink plenty of water daily but at the least you want to be hydrated because it helps your blood to flow well in your body, which also produces a nice glow to your skin and overall just makes you look healthier.
2. Get your hair done a week prior if you're trying a new style. Otherwise consult with your stylist on the best style for your face. And then of course have your hair professionally done on set the day of the shoot or early that morning so that you have a fresh look.
3. Have your makeup professionally done. Photo shoots are an investment. It is worth it to look your absolute best when you're capturing images. Explain clearly to the makeup artist what kind of photo shoot you're doing (professional photos, candid like images) so that they can apply the right amount of makeup. Be sure to share with the makeup artist what your outfit looks like so that they can have the right kind of colors on hand for your look. You don't want to be overly made up, but your face should be flawless and "naturally" beautiful.
4. Spend time in the mirror to perfect your smile. THIS IS IMPORTANT! Most people have no idea what they look like when they are smiling. Practice smiling in the mirror to see how it makes you look. Then find a smile that is best. Keep practicing it and looking at yourself so that you can present that smile on the day of the photo shoot.
5. Primp and Prep: Visit a manicurist to have your hands and feet professionally cleaned and polished. The fine details stick out in pictures so have yours perfectly presented.
6. If possible, ask for a few changes of clothing during the shoot so that you can get a variety of photos. Here's a list of photos you'll need for business:
• Head shot (close up and a ¾ length)
• Full body shots
• You holding your product
• Business attire and casual attire images
These are just a few of the basics, consider your business needs and how you want to it to be shown, then add those photo options to the list.
Here are a few different looks that I have from other photo shoots
7. Find clothes that flatter your shape and make you feel amazing. Bring a friend shopping with you so that you can have another opinion to bounce your looks off of. Try on all the clothes in advance to ensure proper fit and that you really like them.
8. Bring an assistant if possible. If you don't have an assistant, ask a family member or friend to come with you to the photo shoot so that you have someone to help you get ready and to show you support on the sidelines.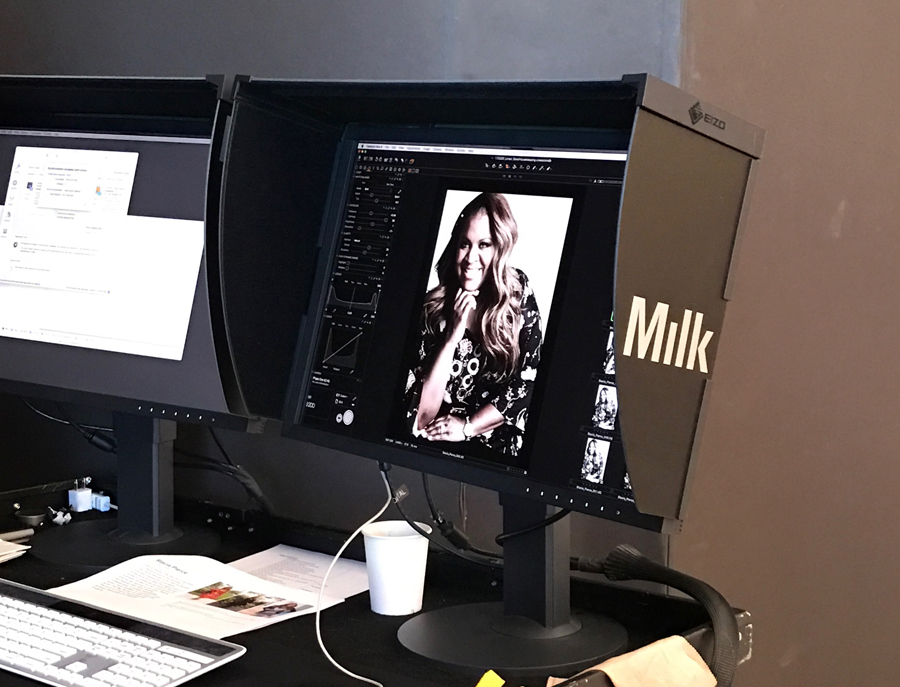 9. Ask to review a few shots while at the shoot so that you have an idea of what you are looking like. It helps to see these photos so that you can make adjustments along the way that makes you feel confident and comfortable throughout the shoot. You can also have your assistant look as well and give you feedback.
10. Be sure to work with a photographer that will allow you to use the photos however you wish. Some will insist on maintaining the copyright and require you to pay per use. Negotiate a rate where you can walk away with the photos and use them however you want. Have them issued to you in digital format, so that you can send them out. Sign a contract with this agreement in it so that you have no problems later.
Lastly, have fun, be confident and speak up about what you want in the end results. It's best to communicate effectively with the photographer on set than to be disappointed later when you've gotten your photos back and it's nothing like you imagined.