Anyone can become a money magnet. There are simple steps that you can take to activate your internal money magnetism and draw it to you easily and consistently. I know this first hand because there was a time in my life when I wanted more money. Not just money to pay my bills…but true abundance, where I had more than enough all the time on a consistent basis. I started using these super simple steps that I'm sharing here and things began to turn in my favor. My most memorable big money breakthrough came when I manifested six figures in one day. I had become fully aware of my money consciousness, took intentional action and consistently exercised a new routine. All of this caused me to attract wealth into my life like never before.
Don't scoff at the idea of attracting money with simple actions. It's really true that the steps are simple. The problem usually lies in your mindset about the steps. Isn't that just crazy how even the smallest negative thought can have a big impact in your life?? Okay…I'm getting ahead of myself…so let's just get into what really matters here…
Wealth is a state of mind.
Up leveling your money mindset will position you to attract money to you anytime you want it. There are many laws to prosperity. Once you align yourself with those laws you'll change your life in the most amazing way. I am going to share just a few of the prosperity actions that have caused me to draw money into my life like a magnet.
1. Money loves attention.
Pay attention to your money. Often times, when funds are low and the bills are high, it's easy to want to just ignore it all. You avoid your bank account, refuse to open your mail, ignore the amassing amount of debt and hope that it will all just go away.
Unfortunately, instead of going away it will only continue to grow until you turn your focus on it and start to do something about your financial situation. If you want to create more wealth you have to pay attention to your current money.
Start with a simple step of gathering the money in your wallet or purse and organize the dollars and cents. Count your money every day. This simple act will keep you aware of how much you have on you. Start checking your bank account daily as well. Don't let a low balance discourage you, instead be grateful for what you have and declare that more is on the way!
Bless your bills and pay them happily. It will send a message that you can afford to pay your bills because you always have money. I always say my money comes back to me tenfold! I say this at the store when I buy something and when I am paying my bills. You can control your emotional money narrative. Become grateful for your bills and the ability to pay them. More money will flow into your life to pay all the bills with lots left over.
2. See yourself wealthy.
Visualization is an amazing tool to becoming a money magnet. I often tell my clients to put pictures of money where they can see it often. Create a vision of your ideal life where money flows unlimitedly. Meditate on it daily and allow your subconscious to accept that this money is for you. Feel yourself as a money magnet that attracts money from multiple sources.
Many of my clients have reported that they were carrying around in their wallet a thousand-dollar bill that I had given them at a seminar. Every time they opened their wallet, they asked, where's my thousand dollars? Soon they starting getting money in thousand dollar increments. One client picked up overtime on their job to earn an additional $1000. Another was sent a check from the IRS for $4000. Even my own mother in law invoked this principle and attracted several thousands of dollars!
You have to see more money coming into your life. One of my clients wrote on an envelope that she always gets checks in the mail. And within days she started receiving several unexpected checks in the mail for large amounts. Take time every day to imagine checks in the mail, money being handed to you, deals closing, offers being made, people buying your products. The longer you can hold this image in your mind, the more real it becomes and the more money will flow to you.

3. Speak to your money.
A great philosopher once said, "Money can't talk, but it can hear." Call wealth into your life on a daily basis using positive affirmations. Just as plants grow and bloom with positive affirmations, so will your bank account when you start speaking to your money. Command money to come to you. Declare that you are a money magnet and you are receiving all the wealth that is meant for you now.
One client used positive affirmations to get out of debt and launch her own business. She came to me in despair, complaining about her debt. (Side note: Complaining about money only repels and restricts it from coming to you.) I advised her to stop talking about the lack of money and start commanding it to come. I gave her a money mantra to say every day—even when she didn't feel like saying it. She took that mantra and put it on her bathroom mirror and started saying it every single day for 30 days. I noticed the next time that we talked that she had become more positive and hopeful about her situation. She told me that money started flowing into her life in the most amazing ways…she got a check for $1000 out of the blue. Her old employer sent her a lump sum settlement for back pay from 3 years prior.
The affirmation led her to start thinking differently about her situation and she started getting creative on how to make money. She ended up developing an idea for a new business that was actually something she could do easily and quickly…within her first month she had earned $3500 and by the sixth month she was earning $20,000 monthly.
Positive affirmations are a great way to shift from negative thoughts about money to reconditioning your mind with positive thoughts and emotions about money. I have a daily money mantra that I started speaking over my life years ago. That affirmation has helped me to gain so much wealth…even going from five figures to seven figures in just six months.
Affirmations work when you start to believe what you are saying. The money mantra will get into your subconscious and tell your brain that what you are saying is your new reality. Once you can accept a new positive money consciousness your ability to attract wealth is unlock and money starts to flow into your life.
Give affirmations a try for the next 30 days and see the amazing results that happen for you. You can download my money mantra here. Put it somewhere that you can see and read it daily.

Before we leave this point I want to warn you…Never ever say, "money isn't important" or "it's not about the money." This kind of negative talk will only push money away from you and contradict all of your efforts to attract money. Pay attention to your casual conversations, thoughts and even your subtle mutters that you say only to yourself. Intentionally speak only good things about money and your money situation.
4. Invest in your increase
Money is currency…it flows on a current, you have to keep it in circulation to have more flowing to you. Investing increase is the most powerful thing you can do when you want to attract more money into your life.
Sow to grow—especially when times are tight. It is better to invest in a life-changing secret to get you out of a dire situation forever than to use that money for a quick fix and be right back in the same spot again. It's time you learn the secrets that will put you in control of your money! No longer do you have to fear and be intimidated by your financial circumstances. The right information can turn your life around in an instant.
I have a client who invested a big chunk of her meager savings to attend the Women's Success Conference. While there she learned the secrets to attracting wealth. On the break, she went into the hall, made a few phone calls and sold some furniture that had been in storage for years. She had been needing money for a long, long time and in just one hour she learned how to attract a buyer and earn $5000 from being at that event!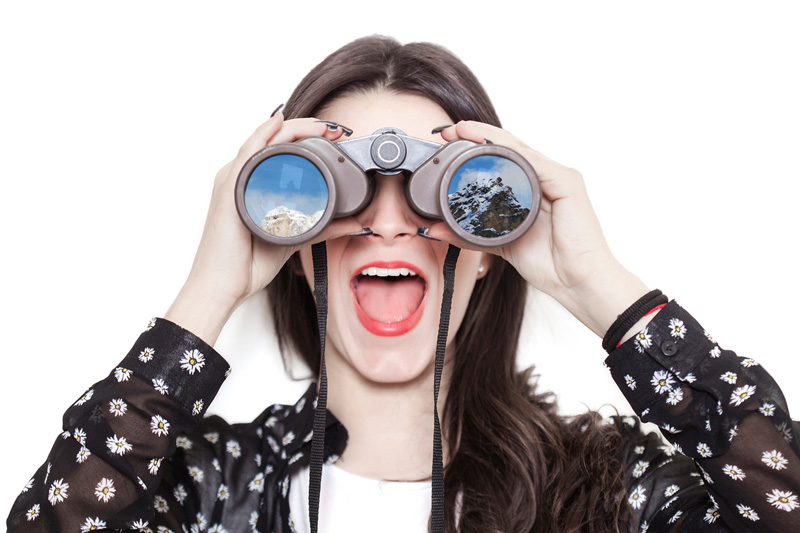 5. Look for money opportunities and keep track of your prosperity blessings.
Go through your day acknowledging money moments. Write down every money moment that comes your way. Whether someone buys you a drink, sends you a check, pays for your food, gives you a discount…all of these incidents are signs that more prosperity is on its way to you.
Expect money to come to you…look for it to show up in opportunities and be ready to take fast action to activate a money flow. Just recently, I had a client who had been unsuccessful at selling her products online for more than six months. She purchased the Money Making Manifestation Kit and after going through the trainings, she took immediate action and earned $2500 in one day just from doing one small action. It shifted everything for her…after that she implemented more steps and got more results. Within two weeks she had made $12,000 in sales. She said these very same items had been sitting on her website not moving, but once she started listening to the Money Manifestation trainings and implementing what she was learning she sold all of inventory.
Being a money magnet does not mean that money will float to you from everywhere. You have to take risks, take action, believe and receive. It is all a part of the process. This is my process for money magnetism. If you want to learn more in depth about how to manifest more money…
Watch my webinar now: Secrets to Consistent Money Manifestation to learn my manifestation secrets PLUS get an exclusive chance to take my Money Manifestation course (only offered on webinar).