Years ago when I was making $15,600 a year as an office manager, I used to dream of the day that I would make six figures in one year. I was determined to grow my income as much as possible. Whenever I was ready to go to a new financial level, I had to increase my mind, learning valuable information that shifted my thinking so that I could generate more money in my life.
The process is simple, yet many people still miss the mark because of inconsistency or only executing half the plan. Of course, when I started on this journey, there was no Internet providing an overload of ideas and opinions on the topic, I had one plan that I worked, mastered and tweaked to fit my lifestyle and stayed with it until it became an integral part of my life and daily habits.
I'm sure you've read many get rich lists, or ideals on what to do. Yet, one thing all of these lists (should) have is the foundational actions that successful people do to attract and manifest wealth in their life.
My foundation is bible based and I believed that God is our true source and he provides for our every need. If you want to manifest more money in your life then follow these simple principles.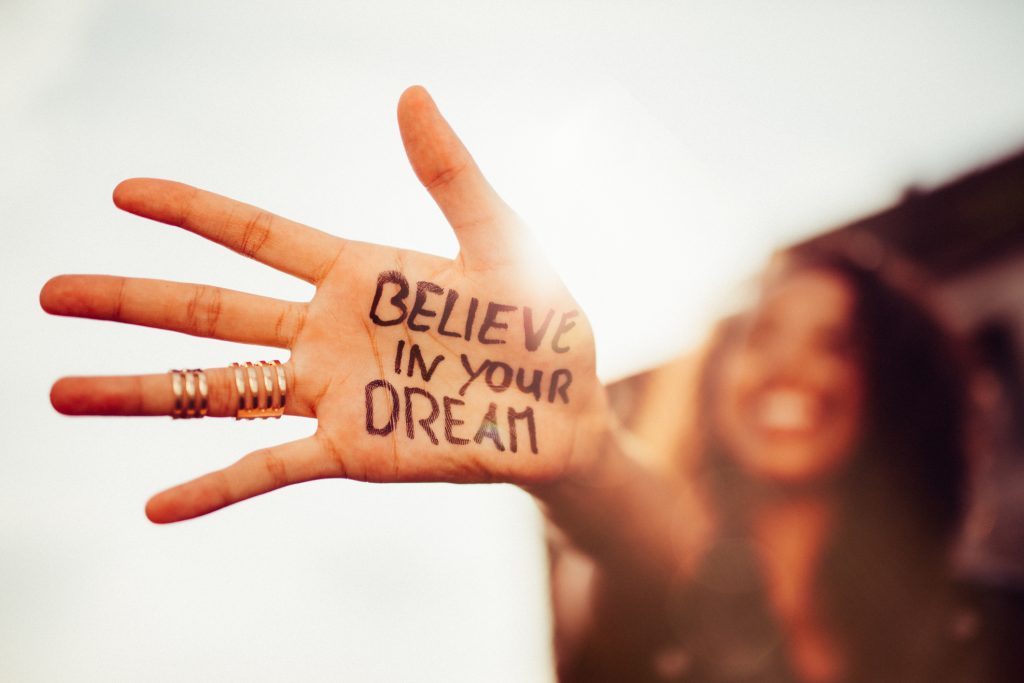 You must have faith over fear
You must activate faith in your life. Faith is the substance of things hoped for and the evidence of things not seen. Get your hopes up! Believe that you will get all the money you need and want!
Fear is just false expectations appearing real. So instead of focusing on the fear of not having money, put your faith in God and believe that you can have all the money you need.
Did you know that fear attracts more negative events into your life? Every time you dwell on the fear of something happening, you are increasing the chance of that very thing happening in your life.
On the other hand, FAITH gives you hope and expectation! Expect something good to happen for you and it will.
Increase your faith with empowering programs on wealth manifestation. Information changes the seasons of your life. You can start by listening to audio programs daily for at least one hour. When you take in this new information, set your heart to completely surrender to a new way of thinking. Willingly release your old thoughts about money and adopt a new, more positive and profitable way of thinking. To seal what you've learned, take fast action. Write down 5 actions that you can do immediately to shift your belief to a higher plane.
Say this: "I expect money to flow into my life every day in every way!"
Now let's expel fear from your mind and heart…
1. Write two fears that have been holding you back in your journal.
2. Now write two goals that are opposite of the fears.
3. Now imagine, what would your life look like if you accomplished the two goals.
4. For the next 30 days, say aloud, "I am worthy of financial success!"
Get a faith focus
Money loves attention. If you want to manifest more money then you have to focus on money coming to you.
Pick a day (I like Monday), and take about 2-3 hours to think, meditate, journalize and strategize about increase projects. Think about what you can do to make more money in your business and life. Once you start doing this you will begin to experience breakthrough after breakthrough because you put your focus on creating wealth instead of not having wealth.
Familiarize yourself with end results
One exercise that helped me develop a healthy wealthy mentality was keeping hundred dollar bills on me at all times. I actually kept three hundred dollar bills on me. I would take them out and think about what it meant to have money, I would see the money multiplying in my life. Over time, as I continued my money meditation, I could see that three hundred turning into $30,000 and then $300,000 and so on. I would hold it in my hands and think about all the things I could buy if I wanted to.
I kept that money for three consecutive years, never spending it. I never used it for emergency money, I needed it to help shift my thinking to the next level.
Most people have only negative thoughts about money-how much they don't have and how much they need. This exercise really helped me get used to having money and thinking about money in a positive way.
You can do this too, start with one hundred or more hundred-dollar bills and start your money meditation daily. You will feel different and more confident about money, which will cause you to manifest more wealth.
Frame your future

What you see is what you get. Seeing yourself with a lot of money is very important to becoming wealthy. Get a picture of what your wealthy life looks like. Hold that picture in your mind daily until it feels real to you. The more you visualize the more real it will feel and soon, everything will begin to align and fall into place so that wealth flows into your life.
I use vision boards and my money wheel of fortune to keep a vision of my wealthy life in front of me. I take out the wheel of fortune daily to review it. I spend at least 1-3 minutes visualizing each section and allow myself to believe what I see as my truth. Visualization is a way to show that you emit trust that the end result will come into your life. The more I visualize, the more I begin to experience the feeling of having what I want without worrying about how it will come to me. My feelings dictate back to me that what I am seeing is already done for me and I believe it, so there's only a matter of time before it manifests.
Would you like the Money Wheel of Fortune? It comes in the Money Making Manifestation Kit, which is currently 50 percent off. Click here to get yours now.
Have fun while you wait

Enjoy life. Set your mind to knowing that the money is on the way, but don't worry about when or how it will arrive. Turn it over to God and allow his timing to work in your life. The absence of stress and worry activates your faith, and makes it easier for you to attract more money into your life.
My book Enjoy Life is full of activities that you can do to spark your creativity and have fun.
Fix your mind on your goal
Manifesting finances is simple but it's not as easy as 1-2-3. You have to do the work and find what works best for you.
My husband and I didn't ONLY listen to our audio programs, we also took action. LOTS of ACTION. In fact we kept trying everything as we were instructed until we got it right. Everything didn't happen all at once for us. When we started taking action, we had to overcome negative thoughts, inconsistency in execution, etc. We were learning something new. We wanted results so we kept at it until we got it right. Then we were able to adopt a system that worked best for us, optimizing our manifestation ability and things literally exploded. Now we are living out our affirmations. Money comes to me easily and effortlessly, always and consistently.
Foretell the future on paper
I use the "I am" page in my journal to write my weekly wealth script of my life. I am very specific about what I want. While writing I add as many details as possible. Sometimes I have to sit and envision what I want first, feel it, then write about it in my journal. By doing this I allow my mind, heart and soul to become aligned with my true desires. This is how I start everyday, with writing in my Success Journal about my business and my life. Ever since I have been doing this, things began shifting dramatically in my business and life. More and more opportunities pop up, my ideal client seeks me out, products sell out and so much more.
I have found that implementing these foundational wealthy mindset exercises are easier to do when you have a system.
I put a more detailed process plus several more strategies in the Money Manifestation Kit to give you the ANSWERS to building wealth consistently, plus provide you with all the tools you need to get started right away.